Boyne Valley Tours - About Us
Michael Fox
Knowth.com
as a self-teaching exercise with the ancient passage tombs of the Boyne Valley as the subject material.
Michael really enjoyed the experience of researching the ancient sites of the Boyne Valley, namely Newgrange, Knowth, Dowth, Tara, Fourknocks and Loughcrew. The self-teaching project took on a life of its own and Michael continued to add content. Some time later Michael purchased
Newgrange.com
and re-launched it as a resource site for Newgrange, Knowth and Dowth the UNESCO World Heritage sites.
Michael was still full time employed as Head of Information Technology in a building material supplies company, then the financial crash hit in 2008 and he was laid off. That's when he decided to turn his hobby and passion into a second career as a Tour Guide.
Michael completed the Failte Ireland National Tour Guiding program and is now a fully qualified National Tour Guide. Professional driving is a key element of a private tour offering so Michael completed the SPSV (Small Public Services Vehicle) program and is now a fully qualified and licenced Limousine Driver.
Michael has operated as Boyne Valley Tours since 2010 specializing in the Boyne Valley, adding
Wicklow
as a destination at the request of guests who wanted to explore another area within easy reach of Dublin. Wicklow is such a contrast to the Boyne Valley with mountain scenery, amazing gardens and historical sites too, such as Glendalough.
Michael has lived at his current home in the Boyne Valley for 27 years with my wife Bernadette who as an artist, her work can be viewed at
Boyne Valley Art.
Michael and Bernadette are happy to share their garden and walking
labyrinth
with guests.
Derek Smith
Derek has 15 years experience as a Driver and Guide in the Boyne Valley and Wicklow. Growing up in the Boyne valley and exploring ancient sites such as Newgrange and castles such as Trim castle and walking in the footsteps of the High kings of Ireland at the Hill of Tara has given Derek a love for the Irish history and mythology.
Derek is a fully qualified and licenced Limousine Driver.
Richard Ball
Richard is a farmer and native of the Boyne Valley, he has been tour guiding since 2018. He immediately loved it and gained huge experience and some excellent feedback with 5 star reviews. Richard says that "Ireland is an incredible little country especially when you know where to go, and I get huge satisfaction in bringing guests around showing it off in all its beauty"
He has followed his forefathers on the farm, which has been in the family for hundreds of years. Working on a farm for over 20 years he knows that you are a total hostage to nature and weather and need to always think on your feet and adapt quickly.
Richard is married to Bairbre, they have 3 children. He loves all sport, particularly rugby, he loves music, from Irish ballads to classical to rock to 90's dance.
Richard is a qualified Failte Ireland National Tour Guide and a qualified and licenced Limousine Driver.
Owen Mullan
Owen lives in Drogheda on the Boyne Estuary, he is passionate about helping everyone discover the most amazing spots in the Boyne Valley and Wicklow, from stunning scenery and historic places to the best visitor attractions. As a passionate traveller, he truly believes that discovering new places and hidden gems is one of the most enjoyable aspects of life and he is proud to share his knowledge with his guests.
Owen is a fully qualified National Tour Guide and licenced Limousine Driver. His passion for Ireland extends to every tour, and he always helps his guests to discover the best sights with his friendly, attentive, and knowledgeable service.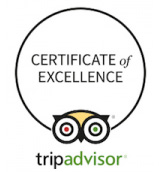 A Wonderful Day in the Boyne Valley. My husband and I joined Michael on a day-long tour of the Boyne Valley that included Newgrange and the Hill of Tara and many sites in between. Michael was a great guide - we could not have had such a productive day without him! He was friendly, knowledgeable, punctual and a great person to spend the day with. He picked us up and dropped us off at our Dublin hotel and had a full day of sightseeing (with a stop for lunch along the way). This tour was definitely worth it - and much more personal than sitting on a tour bus with many others.
More ...