On the mornings around the Spring Equinox and the Autumn Equinox on Carnbane East at Loughcrew, the rising sun illuminates the passage and chamber of Cairn T. The sun light is shaped by the stones of the entrance and passage and descends the backstone while moving from left to the right illuminating the solar symbols.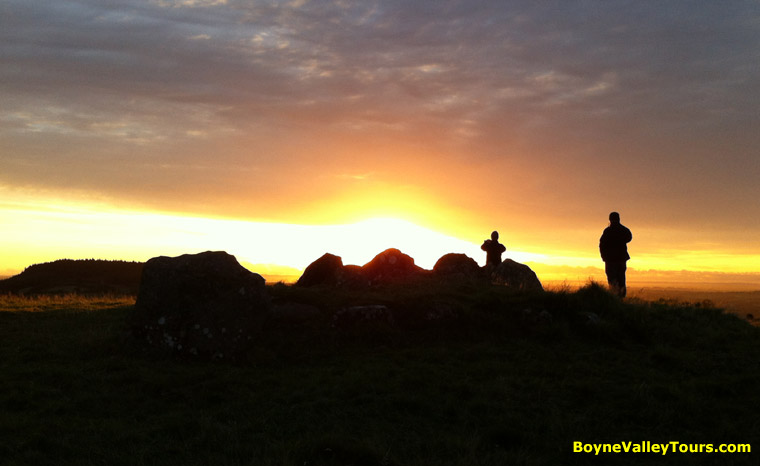 At Cairn T, the 5000 year old megalithic passage tomb at Loughcrew the rising sun
on the mornings around the equinox illuminates the passage and chamber.
Waiting to enter Loughcrew Caint T to experience the illumination of the chamber.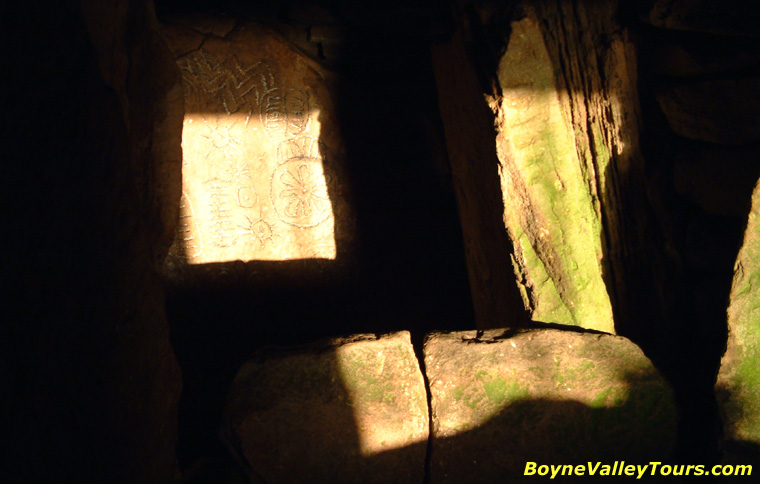 Equinox sunbeam illuminates the chamber of Loughcrew Cairn T.
Autumn Equinox 2016
Spring Equinox 2005
The progress of the sunbeam on the backstone inside Cairn T at Loughcrew was video recorded at sunrise on the morning of March 23rd 2005. The 50 minute video has been compressed to 1 minute 46 seconds and included in the following YouTube Video.


Email
BoyneValleyTours@gmail.com
Phone within Ireland
087 8354805
International
+353 87 8354805
USA/Canada
011 353 87 8354805
Boyne Valley Tours
Privacy, Terms and Conditions